Call off the search. You've found the easiest way to order low price polycarbonate roof sheets in NZ!
Looking to buy clear corrugated roofing? You've come to the right place. With prices much less than what you'll find in retail stores - and a 25 year warranty - why would you go anywhere else?
No gimmicks, no big overheads, just a much lower price on polycarbonate sheets, guaranteed.
Buy Now
---
"I reluctantly had to purchase this product on the net as I couldn't find the product that I wanted in store. I'm old, I like to see what I'm buying. I have no regrets, the service was excellent as was the delivery... I would not hesitate to deal with them again and would recommend them."
-Keith
Laserlite 1000 polycarbonate roofing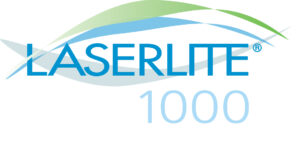 With a 25 year light transmission and 15 year performance warranty, you can be certain that Laserlite 1000 polycarbonate roofing will not only look good, it will last too. That's because it's designed to withstand harmful UV rays, rain and hailstones, making Laserlite 1000 the ideal solution for covering any outdoor area.
Proven in NZ conditions
Affordable polycarbonate sheet
99.9% UV protection
Four stylish colours
NZBC fire group classification 1-S
Can be cut to length
25 year light transmission and 15 year performance warranty against discolouration and brittleness
Tough, optically clear, high quality
Delivered nationwide
Suitable for awnings, pergola roofing sheets, carports, greenhouses, gazebos, entrances, porches, walkways, conservatory roofing panels…and much more!
Go to order form
---
1.8 - $42
2.1  - $48
2.4 - $55
2.7 - $62
3.0 - $69
3.6 - $84
4.2 - $96
4.8 - $110
5.4 - $124
6.0 - $138
7.2 - $168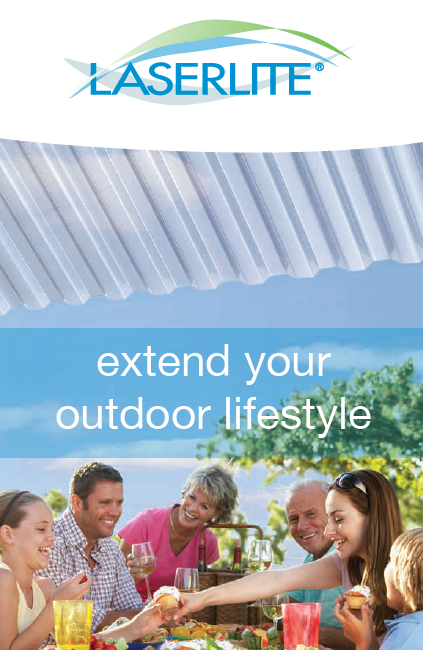 ---
---
---
---
The different colours and tints
With four different colours, you're sure to find something to suit your style.
---
Alsynite Multipurpose fasteners
Multipurpose fasteners are simply the easiest screw to use on polycarbonate roofing panels.
They're suitable for steel or timber purlins, high wind zones, and they cut their own expansion hole.
Don't muck around changing bits or spending more time on the roof than you need to, use these.
50mm
Galvanised
No pre-drilling required
Cuts a thermal expansion hole in the same action
14 gauge
Requires 5/16″ hex head drive
26mm DEKS EPDM washer
Fully compliant with AS3566
$45 for 60
$331 for 500
Note: If these are out of stock we may substitute for similar fasteners (that only work for timber). If you definitely need fasteners for metal purlins please let us know. As of Jan 2023 the Multipurpose fasteners have a slightly different design. The cutting wings are rounded, not sharp. This will save your fingers getting cut, however please ensure you allow time for the wings to cut the expansion hole. Don't push it through the sheet too quickly as it can pop through without completing the hole.
Go to order form
---
Polycarbonate roofing purlin noise stop tape helps stop your clear roofing from creaking, which can be caused by changes in temperature.
25m roll
Weather-resistant and chemically inert
Suitable for polycarbonate, PVC, and fibreglass roofing
24mm wide x 3mm thick
$43 per roll
Go to order form
---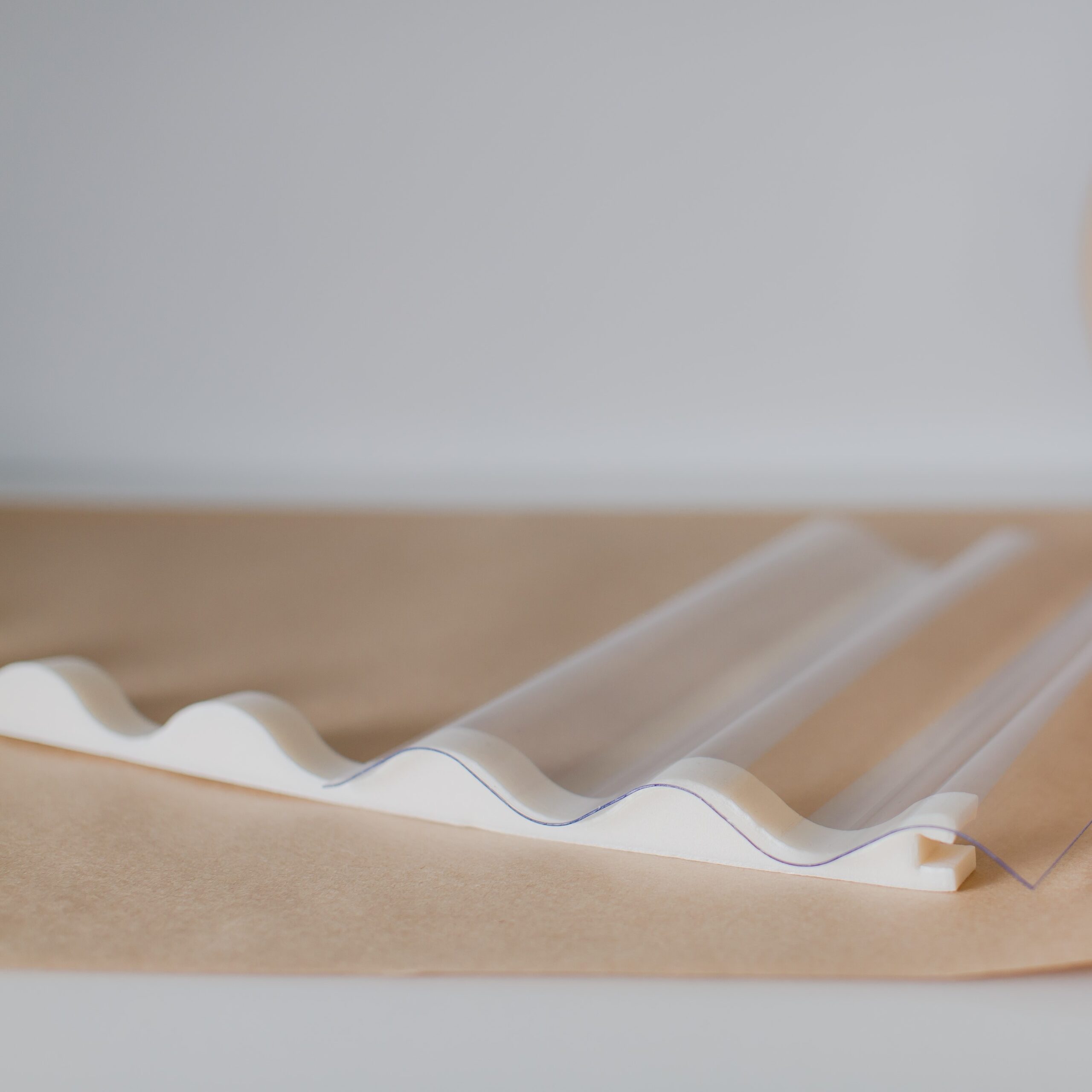 Alsynite foam infill strips
Foam eave infill strips can help prevent rain, dust, leaves and pests from entering in between the polycarbonate roofing and the purlin or eave / soffit.
Corrugated profile on one side, flat on the other
White colour
1 packet of 4 infill strips at 97.5cm each (3.9m joined together)
$18 per pack
Go to order form
---
Order your sheets and accessories now
All prices include GST.
Flat delivery fee of $49 within delivery zone
Please ensure you provide us with a phone number and tell us a safe place to leave it if you're not going to be there for delivery. Someone will be required to assist the driver with sheets longer than 4m.
Much lower prices than merchants, guaranteed!
We reckon we've got some of the best polycarbonate roofing prices around. In fact, usually around half of what you'll see the equivalent in Bunnings, Mitre 10, PlaceMakers, Carters, and ITM.
Considering Suntuf, Tufclad, Solasafe or any other product you may find in Bunnings or Mitre 10?
Take a look at our Laserlite 1000. Better than what you'll find in large stores, yet you can't beat the price!
And we deliver nationwide. So no need to borrow a trailer or struggle to tie down on the roof.
"Really helpful... It's been a year since I put it up and it's still going strong. Really well priced compared to hardware stores."
-Gareth
Nationwide delivery details
Orders need to be received by 10am the  previous working day, to make the next available delivery day. Delivery is to your address (not a depot).
Most of our orders arrive within these time-frames, however there are sometimes delays that are outside of our control. Someone will need to be on-site to assist the driver with any sheets longer than 4.0m.
If you are outside the highlighted areas on the map, please check with us first. There may be additional freight charges or you may need to arrange an alternative delivery address.
Note: December is our busiest month, and has the highest chance of freight delays. We recommend ordering as early as possible (ideally in November) if you need delivery before Christmas.
Auckland to Whangarei
Every Friday
Auckland
Daily Tuesday and Thursday
Hamilton to Tauranga, Rotorua, Taupo
Monday and Wednesday
Palmerston North to New Plymouth
Every Wednesday
Palmerston North to Hawkes Bay
Tuesday and Friday
Hawkes Bay to Gisborne
Every second Friday (disrupted, please check with us first)
Palmerston North
Twice a week
Palmerston North to Wellington
Monday and Thursday
Christchurch to Nelson
Every Thursday
Christchurch
Twice a week
Christchurch to Greymouth
Once enough orders for a run
Christchurch to Invercargill
Every Tuesday
Invercargill to Frankton
Every second Wednesday
Whether you're a homeowner, tradie, handyman, roofer, or builder, we have the clear plastic roofing sheets for you. And we can deliver to your house or building site.
---
Greenhouse, hot house, grow house, glasshouse, shade house? If you need to grow something, we've supplied plenty of clearlite to farmers, horticulturalists, botanists and backyard gardeners.
Fourth generation family business
Trading for over 50 years
100% positive feedback on Trade Me
10 year warranty on all products
Gazebo, awning, pergola roofing, deck roof? However you say it, if you need outdoor cover or shelter, clear plastic roofing sheets are what you need.
---
Carport, stable, cow shed, chicken coop, barn, garden shed, outdoor cabin, spa pool? If you need light in your storage space, polycarbonate sheets are the way to go.
Installation instructions for Laserlite 1000 corrugated roofing
Safety information
Always exercise extreme care when working on a roof. Use walking boards along purlins.
Never walk directly on the sheeting.
Always wear eye protection when using cutting tools.
For safety precautions, Alsynite recommends the use of safety mesh for installations above 3m.
Alsynite does not recommend the collection of drinking water from any roof without appropriate precautions and filtration. Check with your local water authority for further advice
Ensure that your roof pitch is at least 5º, i.e. 88mm rise per lineal metre. This will ensure adequate water run-off.
Allow for ventilation, particularly at the highest point, to minimise heat build-up and provide air circulation. Good ventilation will also minimise condensation in cold weather.
Ensure the UV surface protected side faces the sun. This is the side with the adhesive label and ink-jet marking on the edge. When installed as a wall or fence it is recommended that the UV protected side is facing the most sun. The life of the sheet may be shortened and discolouration may occur due to the unprotected side being exposed to UV radiation.
The sheet can be easily cut with a pair of shears, a fine-toothed handsaw or a circular saw with a cut-off blade suitable for plastic.
Temperature changes will cause expansion and contraction, allowances for thermal movement is required. Using Noise Stop Tape will reduce the noise created by thermal movement. Resistance to movement can cause buckling.
To ensure maximum performance of the sheet, and to avoid buckling, it is necessary to oversize the holes and centre the fixings.
CAUTION: To maximise the life of your Laserlite polycarbonate roofing, avoid exposing your polycarbonate sheeting to excess heat from patio heaters. A distance of 1m should be kept between the sheets and the heater, adequate ventilation at all times and temperature to be below 90ºC beneath the sheeting. If temperature beneath your sheet rises above 90ºC, immediately remove the patio heater from underneath the polycarbonate sheeting.
IMPORTANT: These instructions are designed to prevent leaking and alleviate the requirement for sealants. Sealants, especially silicone, are incompatible with polycarbonate. They will damage the sheet, restrict expansion and contraction, and void the warranty. Use the appropriate flashings and infill strips to complete your project and help protect your outdoor entertaining areas from the weather, without the need for sealants.
Fixing spacings
In normal conditions, use the fixing spacings shown in the table. As a guide, you will need approximately 7 fixings per lineal metre. This depends on your purlin spacings and wind conditions. In high wind areas fix the sheet on every second corrugation on each purlin/ batten. It is suggested that barge capping be used. Fix the sheet through the crests for roofing and through the valleys for walls.
Use 50mm or 55mm fasteners to fasten your Laserlite roofing sheets.
For roof laying, start with the lower sheets first, keeping side laps away from prevailing wind. Allow an overhang of 50mm.
For curved structures, the maximum purlin spacing should be 750mm and a minimum radius of 6000mm for corrugate profile. For walls, nogging spacings should be no more than 1200mm. Use Noise Stop Tape on all battens, purlins or noggings to minimise the noises associated with expansion and contraction.
Handling, storage and cleaning
Store sheets on a flat surface in a well-protected and shaded area, out of direct sunlight. Stacked sheets stored in the sun will cause heat build-up and possibly distortion, even if covered. If damage occurs in this situation, warranty is void.
Prevent moisture getting between stored sheets as this may cause whitening.
Clean sheets regularly with warm soapy water (mild detergent) and a soft sponge. Take care not to scratch the sheet. Hose down thoroughly.
Chemical properties
Laserlite Polycarbonate Roofing is affected by methylated spirits, benzene, petrol, ketones, acetone, phenols, chlorinated and aromatic hydrocarbons, petroleum based paints, abrasive cleaners and solvents.
Limited lifetime warranty
Laserlite 1000 polycarbonate roofing sheets have a limited lifetime warranty:
Loss of Light Transmission – 25 Years Limited Warranty
Weather Breakage – 10 Years Limited Warranty
For full warranty details click here.